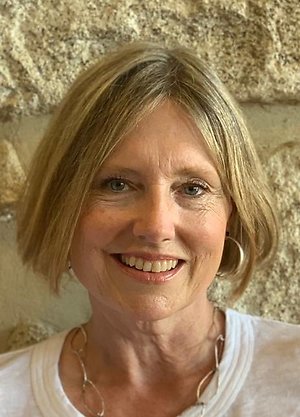 Counselling and Therapy in Balham, Wandsworth, South West London for Individuals and Couples.
Short and Long-Term Counselling and Psychotherapy for Adults and Couples/Relationships

I have a first degree and a Masters in Psychology and a Post Graduate Diploma in Psychotherapeutic Counselling. I have over 30 years experience working in organisations and with individuals supporting people in their personal growth and offering a safe, non-judgemental space when life can feel overwhelming.



I offer confidential face-to-face and online counselling and psychotherapy for Adults and Couples.

I am a Certified Couples and Relationship Counsellor.

I also offer workshops and presentations on mental health for organisations. These sessions can offer employees space to work through challenging situations and ensure that they're mentally resilient enough to deal with whatever comes their way.



I am a BACP Accredited Counsellor and Psychotherapist based in Balham, South West London and I offer one-to-one sessions for short-term or long-term counselling with adults and couples. Your reason for seeking therapy is unique to you. It may be that you are suffering from anxiety, depression or unhealthy patterns of relating. The reason might be less obvious but ultimately what brings anyone to therapy is the sense that life feels difficult in some way. Whatever your struggle, I offer an empathetic therapeutic relationship which allows you the freedom to explore difficult feelings and issues.

I trained at the prestigious Metanoia Institute in London and I am an Accredited Member of the British Association of Counselling and Psychotherapy (BACP) and a Member of the Metanoia Institute, London. I adhere to both the BACP Ethical Code and the Metanoia Code of Ethics. I am also a Graduate Member of the British Psychological Society (BPS).

Regular professional supervision and continuing professional development (CPD) form an integral part of my practice.


Availability

I see Couples on Mondays from 8am to 7pm.
I see individuals on Tuesdays and Wednesdays from 8 am to 7pm.


Fee

I charge £80 for individual sessions (50 mins) and £120 - £150 for couples therapy (60 - 90 mins).
Payment is by bank transfer.


Cancellation Policy

If you should need to cancel a session, I require 48 hours' notice otherwise the usual fee will be charged.

Location

My private counselling practice in South West London is situated in Balham, London SW12, close to Balham Overground and Underground stations and easy to reach from Wandsworth, Tooting, Clapham and Streatham.
Supporting, enabling and encouraging individuals to grow and change.
Issues that I deal with include but are not limited to:

Abuse – Addictions – Anxiety –
Bereavement and Loss – Depression –
Low Confidence and self-esteem – Personal Development –
Relationship issues – Stress – Work-related issues

Throughout my working life I have been involved in supporting, enabling and encouraging individuals to grow and change. I offer confidential face-to-face counselling and psychotherapy to help you gain a greater understanding of why you feel the way you do. I am trained to listen and offer a non-judgemental environment where you can talk through your problems and find ways of making choices to improve your quality of life. Does life feel like its getting on top of you? Could you benefit from a place to take some time-out to explore your thoughts and feelings?


My name is Lorraine and I am a practising counsellor and psychotherapist in Balham, South West London. I am committed to providing counselling and psychotherapy in a safe, confidential and non-judgemental environment.

I work with individual adults on an open-ended basis or for an agreed time period, with the aim of enabling you to enhance your life and to live it more fully.

I am experienced in helping clients who have experienced difficulties with :

Stress
Relationships
Panic Attacks
Anxiety
Bereavement
Redundancy
Depression, and
Addiction.

My practice is in Balham, South West London, SW12, within easy reach of Balham Overground and Underground stations and close to Wandsworth, Tooting, Clapham and Streatham.